Upcoming Services
(Sep 11, 1934 - Jul 23, 2017)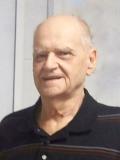 Lowell C. Hinkle, age 82 of La Plata, Missouri, passed away Sunday, July 23, 2017 at the La Plata Nursing.
Born September 11, 1934 in Moberly, Missouri, the son of Hadley and Hazel (Ford) Hinkle. On February 23, 1953 he was united in marriage to Donna Helm who survives.
Also surviving are three daughters, Rhonda Hinkle Jackson of Glendo, Wyoming, Jeani Smithson and husband Scott of La Plata, Missouri, and Lori Christiansen and husband Tom of Lake Lotawana, Missouri; three grandsons, Beau Jackson and wife Jessica of Ten Sleep, Wyoming, Schuyler Brown and wife Leslie of St. Louis, Missouri, and Keaton Christiansen of Lake Lotawana, Missouri; two granddaughters, Summer Hanson and husband Leif of Kaycee, Wyoming and Kasha Lanpher and husband Chase of La Plata, Missouri; six great grandchildren, Baylin Roberts, Bree and Riley Jackson, Thomas Kakowski, Holly and Saige Hanson; and one brother, David Hinkle and wife Pat.
Lowell ...
(Dec 03, 1927 - Jul 22, 2017)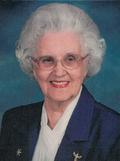 Reta M. Tipton, age 89 of Macon, Missouri, passed away Saturday, July 22, 2017 at her home.
Born December 3, 1927 in Atlanta, Missouri, the daughter of George B. and Lola A. (Bowen) Long. On January 26, 1946 in Macon, Missouri, she was united in marriage to Olen E. Tipton who preceded her in death on December 8, 1981.
Also preceding her in death were her parents; one daughter, Shirley D. Baker; and five brothers, John Dale, Don Ray, Owen Fay, Bobbie Allen, and Buddy Dean Long.
Survivors include one son and daughter-in-law, Roger and Betty Tipton of Macon; two daughters and sons-in-law, Barbara and Paul Woods of Boonville, Missouri and Karen and Tom Baker of Macon; seven grandchildren, Christina Riley and husband Roger, Kim Roberts and husband Josh, Kenneth W. "Buddy" Baker, Matthew Tipton, all of Macon, Sheila Pratt of Bunceton, Missouri, Cheri Fortman and husband Doug of Pilot ...
Recent Services